2016 News
Visit Florida Racing Scores Seventh on Watkins Glen Grid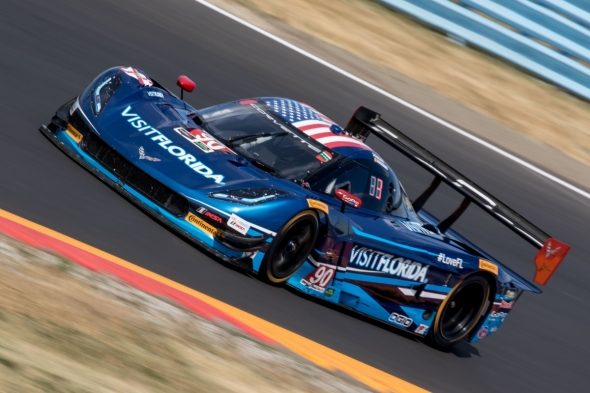 Watkins  Glen, New York –  Visit Florida Racing will start Sunday's Sahlen's Six Hours of the Glen from seventh on the IMSA WeatherTech SportsCar Championship grid after Ryan Dalziel posted a fast lap time of 1:36.473-seconds in qualifying on Saturday. The team is pursuing a third consecutive victory in the 6 Hour classic.

 Dalziel will share the driving duties with his IMSA WeatherTech SportsCar teammate Marc Goossens, who won the 2015 edition of the Six Hour in GTD class competition. After the duo set a best time of 1:38.125-seconds in Friday's first practice session, the team improved for a best time of 1:37.873-seconds in the second practice, and then going even better in practice on Saturday with a quick time of 1:36.461-seconds.


"I don't feel like we are that far off," said Team Owner Troy Flis. "The No. 10 car found some speed, so we will look at that. The conditions for the track are really sensitive—'is the sun out? or does it cloud over?' So we missed it a bit on tire pressure a little bit, but we still don't have anything for the other guys. There is still a big disparity in the class right now, and hopefully IMSA can find a better balance.  But right now our focus is to get on the podium. That's our goal for the rest of the year so we can head into Petit Le Mans (season-finale) with a chance to win the championship again. We'll do the best we can on strategy and with our pit stops and just push as hard as we can."

 "The car was solid in the high speed sections but we were overall just dealing with a car that was more positive than we were expecting," said Dalziel following his run. "Unfortunately, that didn't get any better as the session went on so we weren't able to improve at the end like a lot of the other guys. But we'll keep working at it. We've had some good podiums this year and hopefully our race day will go our way and we can be in a good position at the finish tomorrow.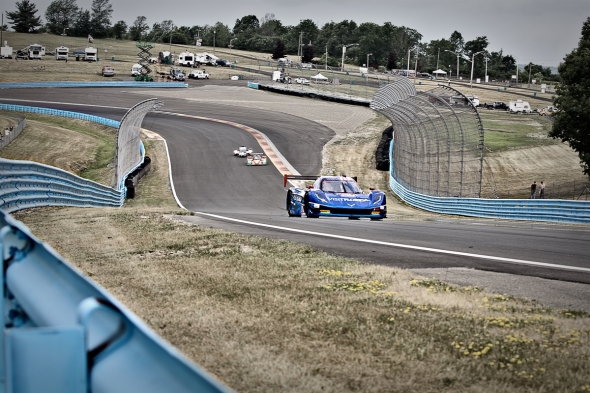 All six hours of the Sahlen's 6 Hours of the Glen will be aired LIVE on FOX Sports 1 beginning at 10:00 AM ET. The green flag will wave for the endurance classic at 10:10 AM ET.

Visit Florida.com Racing 2016 IMSA WeatherTech SportsCar Championship Drivers:
 
Ryan Dalziel
 Birth Date: 12th April 1982
 Birthplace: Glasgow, Scotland UK
 Residence: Windermere, Florida USA
 Website: www.ryandalziel.com
 Twitter: @ryan_dalziel
 
Marc Goossens
 Birth Date: 30 November 1969
 Birthplace: Geel, Belgium
 Residence: Westerlo, Belgium
 Website: www.marcgoossens.com
 Twitter: @marcthegoose

Ryan Hunter-Reay
Birth Date: 17 December 1980
Birthplace: Dallas, Texas
Residence: Fort Lauderdale, Florida
Website: www.ryanracing.com
Twitter: @RyanHunterReay