2021 News
Era Motorsport Arrives in Monza to Continue ELMS Campaign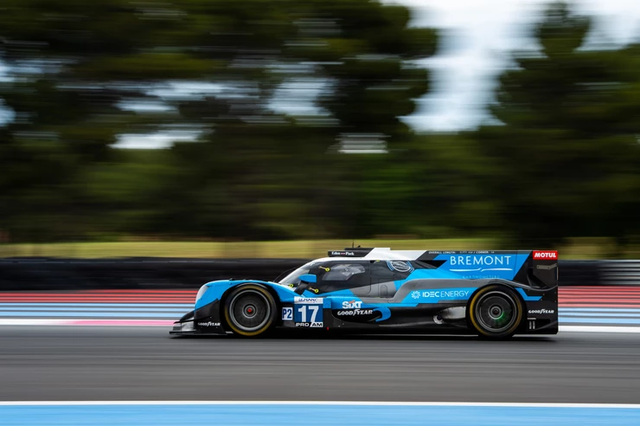 MONZA, Italy. (July 7, 2021) – The second half of the 2021 European Le Mans Series begins this week in northern Italy, and the No. 17 IDEC SPORT / Era Motorsport LMP2 car will be one of 44 entries competing in the 4 Hours of Monza. Following a strong performance but early retirement at the Sahlen's Six Hours of the Glen in the IMSA WeatherTech SportsCar Championship last month, the trio of Kyle Tilley, Dwight Merriman, and Ryan Dalziel hope the progress made on their racing machinery in the states will benefit the European race program as well.


The team showed improved pace over the course of the race weekend in upstate New York, a welcome sign of car and driver development at the halfway point in the season. Located north of Milan, the Autodromo Nazionale di Monza will set the stage for this weekend's racing activities. Built in 1922, the famously fast purpose-built road course will deliver exciting racing action, with its long straights and sweeping corners. As the final race before the 24 Hours of Le Mans in August, the Italian round will also provide crucial track time for additional race preparations for the biggest race event of the year.



Round four of the championship will also see Ryan Dalziel return to the seat of the No. 17, after COVID-related rescheduling forced him to miss the 4 Hours of Le Castellet. The rookie team is still hungry for their first European Le Mans podium, coming close on more than one occasion.



Testing for the 4 Hours of Monza begins on Thursday, July 8, followed by two practice sessions and a qualifying session before race day, Sunday, July 11. The race will stream live starting at 11:00 AM local, 5:00 AM EDT for free on the ELMS YouTube channel. Era Motorsport fans will also be able to stream live from onboard the No. 17 via the ELMS YouTube page. For all event information, visit www.europeanlemansseries.com.



SCHEDULE

Thursday, July 8

9:00 AM – 10:55 AM Collective Test (3:00 AM – 4:55 AM EDT)

2:00 PM – 4:55 PM Collective Test (8:00 AM – 10:55 AM EDT)

Friday, July 9

1:00 PM – 2:30 PM CEST (7:00 AM – 8:30 AM EDT) Free Practice 1

5:00PM – 5:30 PM (11:00 AM – 11:30 AM EDT) Bronze Driver Test

Saturday, July 10

8:45 AM – 10:15 AM (2:45 AM – 4:00 AM EDT) Free Practice 2

2:05 PM – 2:15 PM (8:05 AM – 8:15 AM EDT) LMP2 Qualifying

Sunday, July 11

11:00 AM – 3:00 PM (5:00 AM – 9:00 AM EDT) 4 Hours of Monza



DRIVER QUOTES

Kyle Tilley

I'm Looking forward to the Italian chapter of our ELMS campaign, and I'm also glad to have Ryan back in the car with us. We learned a lot about the tire and set up at Paul Ricard, so here's to putting it into practice this weekend at Monza! If Dwight drives as he did at Watkins Glen I think we're in good shape.

Dwight Merriman

This season in the European Le Mans Series has been a learning one for us, and I think we're making the right strides with every race, careful not to get ahead of ourselves. We've really dialed things in over the last couple rounds in Europe and the US, and I'm looking forward to getting on track to see how we do in Italy!

Ryan Dalziel

Monza is one of those tracks I've always looked forward to competing at so it's very cool I'll get to tick that box off this weekend. Super happy to be back with Era Motorsport for our ELMS season. Based on how good our car was at Watkins Glen I'm hoping that translates over to Monza.