2015 News
Tequila Patrón ESM Confirmed Entrants in 2015 FIA WEC Season and 24 Hours of Le Mans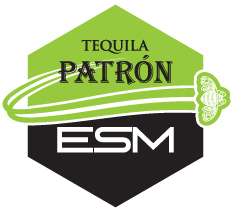 Riviera Beach, Fla., – In late 2014, Tequila Patrón ESM submitted two full-season entrant applications for the FIA World Endurance Championship (FIA WEC). Today the team received confirmation that it will compete in the eight-race FIA WEC season which includes the 24 Hours of Le Mans.
The team will field two Honda Performance Development (HPD) ARX-04b coupe prototypes with continued sponsorship from Tequila Patrón. The 2015 FIA WEC schedule spans the globe and includes Tequila Patrón ESM's debut in the prestigious 24 Hours of Le Mans and the six-hour races at circuits in England, Belgium, Germany, Japan, China, Bahrain and the United States round in Austin, Texas.
Scott Sharp, Ryan Dalziel and David Heinemeier Hansson will share driving duties of the No. 30 Tequila Patrón Honda Performance Development (HPD) ARX-04b coupe.  Ed Brown, Johannes van Overbeek and Jon Fogarty team-up in the sister No. 31 car.
Tequila Patrón ESM is the only US-based prototype team competing in the FIA WEC this season. Although Tequila Patrón ESM is making its 24 Hours of Le Mans team debut, two of its drivers have won the endurance classic, while two others are making their Le Mans debut.
Sharp first raced at Le Mans in 1996. Dalziel has three previous starts including a 2012 victory in the previous generation Honda prototype, the ARX-03b. Following his Le Mans victory in 2012, Dalziel went on to capture the 2012 FIA WEC LMP2 Championship title. Tequila Patrón ESM newcomer Heinemeier Hansson has competed in the 24 Hours of Le Mans three times. In 2012 during his first Le Mans race, Heinemeier Hansson finished seventh in the LMP2 class, and then was runner-up in 2013.  In his third attempt at Le Mans last year, Heinemeier Hansson won the GTE AM class race and then the FIA WEC driver's championship.
Brown and Fogarty are making their Le Mans debut, while 2015 marks the fifth start for van Overbeek. In 2005, while competing in the GT2 class, van Overbeek earned his best finish of third place at Le Mans with the Flying Lizard Porsche team.
Tequila Patrón ESM entered its first FIA WEC race in September 2014 during the 6 Hours of Circuit of The Americas where Sharp, Brown and Dalziel earned a third-place finish. Then the team entered both black and Patrón green Honda Performance Development ARX-03b prototypes in the 6 Hours of Shanghai. Sharp, Dalziel and Ricardo Gonzalez earned runner-up honors in China while Brown, van Overbeek and David Brabham finished fifth.
Tequila Patrón ESM kicks off the 2015 FIA WEC season next month at the Prologue pre-season test on March 27-28, at Circuit Paul Ricard in Le Castellet, France.
####
RYAN DALZIEL
"I'm super excited to be back in the FIA WEC with Tequila Patrón ESM and ready to challenge for that 2015 championship. We have made huge gains as a team since Austin and Shanghai in 2014.
 
"This season we're competing in two new Honda HPD ARX-04b coupes and I know we'll be very competitive in 2015 picking up where we finished last year.
 
"The FIA WEC is a great series. We have a fantastic team, race cars and driver lineup for the season and the 24 Hours of Le Mans. I'm a happy chappy!"
SCOTT SHARP
"Tequila Patrón ESM is incredibly excited and proud to represent the United States in both the FIA WEC championship and the prestigious 24 Hours of Le Mans. It's going to be an incredible challenge, but our team and drivers are shooting to win.
 
"We're eager to bring the Tequila Patrón-sponsored HPD coupes to the WEC.  We have a worldwide stage to showcase our team and the Tequila Patrón brand name. If you look at our WEC results last year, we had two podiums in two races. The Austin and Shanghai races were just the start. We've had a taste of the FIA WEC podium and we want more."
ED BROWN
"We're so excited to take our world-class Tequila Patrón ESM team to the FIA WEC. The FIA WEC has assembled an outstanding schedule and we're eager to get to all the circuits especially Le Mans. I can't wait to drive there for my very first time; I hope to bring home a win on my first attempt.
 
"The entire Tequila Patrón ESM team has worked tirelessly to get us to this pinnacle of worldwide motorsports. We're eager to bring the team and the Tequila Patrón brand to the FIA WEC. We're taking a global step for the team and Tequila Patrón. We're very excited to race and introduce the Tequila Patrón name to race fans around the world."
JOHANNES VAN OVERBEEK
"The 24 Hours of Le Mans and the full WEC schedule - what a dream to participate at these great tracks and events in a Tequila Patrón ESM LMP2 Honda prototype. It'll be a challenge on many levels but one everyone will work hard to prepare for, especially the drivers.
 
"I've been to Le Mans before and finished on the podium. I hope to reach the podium with the Tequila Patrón ESM this June. We can't wait to get started."
JON FOGARTY
"Having the opportunity to go sportscar racing in the FIA WEC, a global endurance series is incredible.  I've had the privilege to race sportscars in North America for several years, competing in the greatest North American endurance events like Sebring, Daytona and Petit Le Mans, but to go and compete in the FIA WEC and 24 Hours of Le Mans is taking it to the next level - it's awesome!
 
"Competing in the WEC with the American-based Tequila Patrón ESM, and the all-American lineup in the No. 31 car with Ed and Johannes is really special. The season will be a barrage of new circuits for me, but I have been studying.  I am chomping at the bit to get the season started and to compete against a full field of diverse LMP2 machines.
 
"I am honored to have the opportunity to race with Tequila Patrón ESM and represent Tequila Patrón on a global stage. I can't wait to get started.
DAVID HEINEMEIER HANSSON
"The 2015 season looks to be the best year yet for international sportscar racing. The ACO and the FIA have done an absolutely superb job assembling the most exciting fields for both WEC and Le Mans.
"We'll be duking it out with 20 of the best LMP2 squads in the world for the 24 hours around La Sarthe, and 10 of them around the world throughout the season. But we have a talented driver lineup and we're racing in two brand-new Tequila Patrón-sponsored HPD coupes. It will be a challenging season, but we're ready for it.
"Can you tell I'm giddy? That's because I am GIDDY! Bring on the racing!"
Further information:
Susan Pollack
Tequila Patrón ESM
Facebook: www.facebook.com/TequilaPatronESM
Twitter: www.twitter.com/PatronESM
YouTube: www.youtube.com/esmracing
Instagram: www.instagram.com/TequilaPatronESM