2016 News
Visit Florida Racing Sixth on Mobil 1 Twelve Hours of Sebring Grid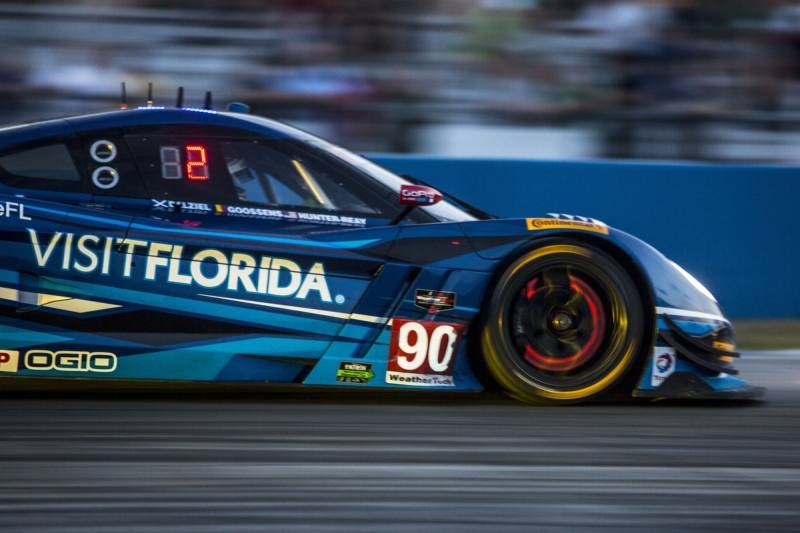 Sebring, Fla. – The rich annual tradition of the Mobil 1 Twelve Hours of Sebring will continue on Saturday as the 64th running of the annual endurance challenge will take the green flag at 10:40 AM ET (live broadcast: FOX Sports 1, 10:30 AM ET).

The race marks Round 2 of the 2016 IMSA WeatherTech SportsCar Championship as the Sebring crowd greets nearly 50 cars set for 12 hours of battle on the fabled 3.74-mile circuit.

Looking to build from a podium finish in the opening race at Daytona International Speedway,  Visit Florida Racing will start from the third row of the Mobil 1 Twelve Hours of Sebring with the No. 90 Visit Florida Racing Corvette DP of drivers Ryan Dalziel, Marc Goossens, and Ryan Hunter-Reay.
The trio had been hoping to start closer to the front, but the effort was hampered slightly when the team experienced traction control issues during Goossen's qualifying run. Even with a solid-handling car, the issue meant that the rapid Belgian wasn't able to push to the extra tenths needed to score pole. But there are no points for qualifying and the team will look to continue to deliver on both sides of the pit wall on Saturday.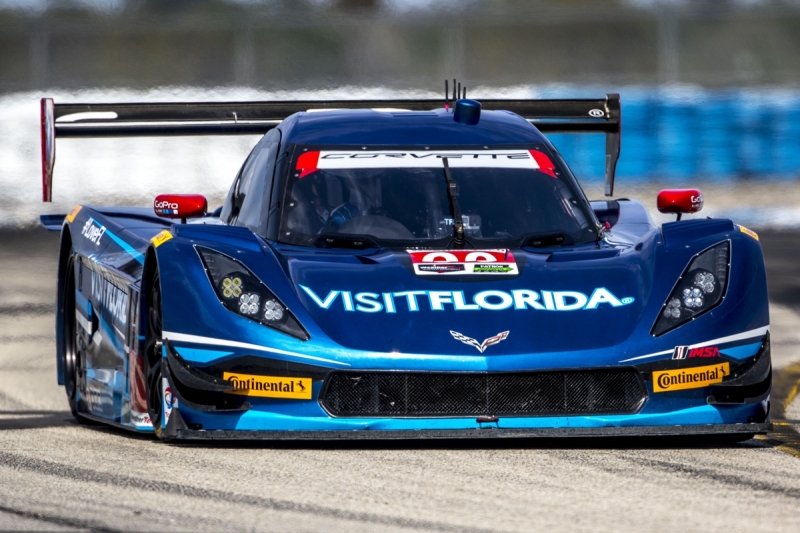 "The biggest problem is going to be if we don't figure out the Traction Control issue," said Goossens following his qualifying run. "I feel like I have a car that I can really place anywhere I want, but (with this issue) it is going to be difficult to overtake people. I think there are going to be a lot of yellows tomorrow, but hopefully we have a good enough car to do what we would like to do going through traffic. And I think we do have that. We didn't have this Traction Control issue yesterday so I'm confident the team can go back and fix things and we will have a better pace."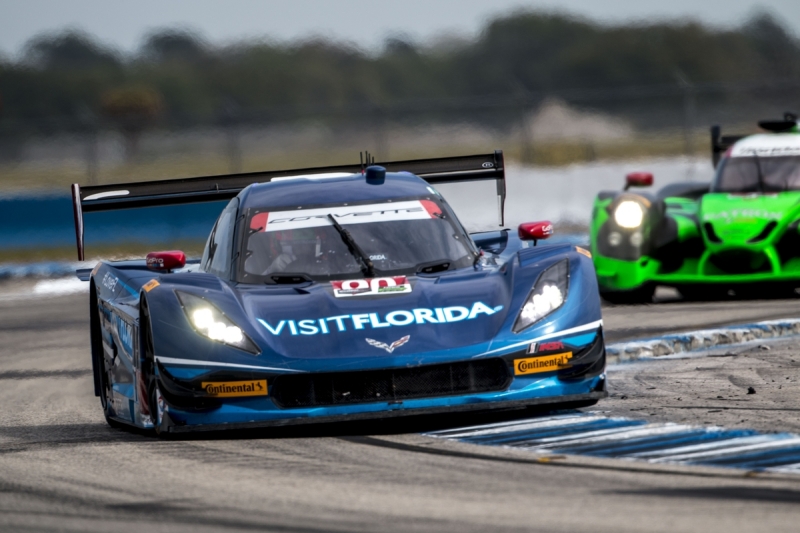 "We are still learning some new Traction Control stuff and there are new guys (engineering the TC)," said team owner Troy Flis. "I think we over adjusted and put in a bit too much Traction Control. But the drivers feel like we have a good race car, I'm not sure we have the raw speed. But it's a 12 hour race and you have to have a good finish. Obviously we would like to be a little faster but I think we can go back and tweak the Traction Control and have a good car for tomorrow. We came here with high hopes after a good test, so we just need to fix these small issues. We know our car has the durability so that is good, we obviously don't have quite the speed the P2 cars have but it is what it is so we are going to go race hard tomorrow and see where we end up."
 The green flag will fly for the Mobil 1 Twelve Hours of Sebring at 10:40 AM ET with the race to begin LIVE on FOX Sports 1.
For Additional Information:
 Julie Conlin, Sunday Group Management
 This email address is being protected from spambots. You need JavaScript enabled to view it.
 www.sdr-motorsports.com
 twitter.com/sdrmotorsports
 
 
Visit Florida.com Racing 2016 IMSA WeatherTech SportsCar Championship Drivers: 
Ryan Dalziel
 Birth Date: 12th April 1982
 Birthplace: Glasgow, Scotland UK
 Residence: Windermere, Florida USA
 Website: www.ryandalziel.com
 Twitter: @ryan_dalziel
 
Marc Goossens
 Birth Date: 30 November 1969
 Birthplace: Geel, Belgium
 Residence: Westerlo, Belgium
 Website: www.marcgoossens.com
 Twitter: @marcthegoose

Ryan Hunter-Reay
Birth Date: 17 December 1980
Birthplace: Dallas, Texas
Residence: Fort Lauderdale, Florida
Website: www.ryanracing.com
Twitter: @RyanHunterReay