2019 News
Ryan Dalziel Set for Action Packed 2020 Season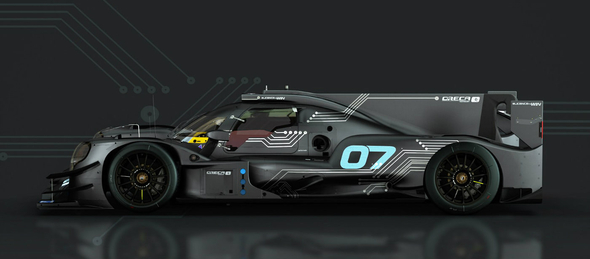 WINTER PARK, Fla., (December 11, 2019) – Following what can only be described as a character building year, Ryan Dalziel is ready to put the 2019 season behind him and look ahead to 2020, where the sports car racing Scotsman will race in both the IMSA WeatherTech SportsCar Championship, as well as GT World Challenge America.
Announced earlier this week, Dalziel will again return to the Starworks Motorsport IMSA program, now Tower Motorsports by Starworks. Following a challenging partial season in the GTD class, the championship winning team will return to its prototype roots, entering an ORECA 07 in the LMP2 class. While currently only entered in the four races that comprise the Michelin Endurance Cup, Dalziel and co-driver John are listed as the full season entries, with hopes to be able to compete in the remaining three races of the year. The 2020 season will begin January 25 at Daytona International Speedway with the Rolex 24 At Daytona. The 2020 Rolex 24 at Daytona also marks the 10 year anniversary since Dalziel won overall for Action Express Racing.
The 2020 season will also see Dalziel return to GT World Challenge America, driving the DXDT Racing Mercedes AMG GT3 Evo in the Pro/Am class with team owner David Askew. The 2019 season in the SRO America-sanctioned series was also not without its challenges, but showed progression as the championship went on. The new car will bring a new momentum to the program, making its season debut when the GT World Challenge America season kicks off at Circuit of the Americas March 6-8, 2020. The championship will again consist of two races per event, each 90 minutes long with two drivers splitting the duties behind the wheel with a mandatory minimum drive time. . The current schedule is comprised of six double header events across North America, with an invitational to an eight hour endurance race at Indianapolis Motors Speedway to close out the season.
"It feels great to have secured two solid programs for next year." said Dalziel. "After a not very successful 2019, I am very much looking forward to getting myself back to consistent podiums, wins and ultimately a championship or two. I am extremely excited about both programs, working with some of the best people in the business. I'm really grateful to Peter Baron (Starworks Motorsport), John Farano (Tower Motorsports), and David Askew (DXDT Racing) for continuing to have faith in my abilities after a character building, but not very successful 2019 season."
In his spare time, Dalziel will continue his coaching program with Fall-Line Motorsports, as well as manage his online race car coach resource, RaceCarCoaches.com.
"RaceCarCoaches.com is celebrating its second year of business," said Dalziel. "I'm so proud that we have 45 amazing coaches nationwide, and with over 50,000 page visits I am very encouraged for what year three will bring. I have really high hopes for 2020."