2016 News
VISIT FLORIDA Racing Finishes Sixth at Road America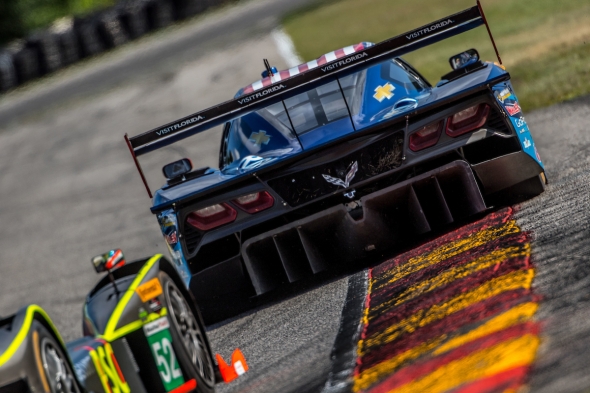 Elkhart Lake, Wis. (7 August 2016) – VISIT FLORIDA Racing persevered through a frustrating weekend at Road America to bring the No. 90 VISIT FLORIDA Racing Corvette DP shared by Marc Goossens and Ryan Dalziel to a sixth place finish in the Continental Tire Road Race Showcase on Sunday.
The Daytona Beach, Florida-based team worked throughout the weekend to find the speed needed at the 4-mile legendary road course in Elkhart Lake, Wisconsin. The group made several changes to the car on Saturday ahead of qualifying and Goossens put it sixth on the grid.
VISIT FLORIDA Racing made additional changes in order to make the car better for the race, but it wasn't where it needed to be during the 2 hour, 40 minute event.
"We just struggled since we got off the truck, we usually come here with a strong car and we struggled all weekend," said Team Owner Troy Flis. "We could never get the car to where the guys were comfortable with it. After the last couple of weeks we thought we found what the guys wanted and had a pretty decent car for them and came here with packages from good cars the last couple of years. But we just couldn't find anything to get the speed we needed. We just haven't found the culprit - there was no smoking gun. So we'll get home and work at it and try to find out what caused it and what we have to do. We have a test coming up at Road Atlanta so it gives us some time to go there and hash out some stuff and make sure we have a good car for the last two races."
The team will look to make forward progress at the Road Atlanta test in two weeks. Both Dalziel and Goossens will be on hand for the test.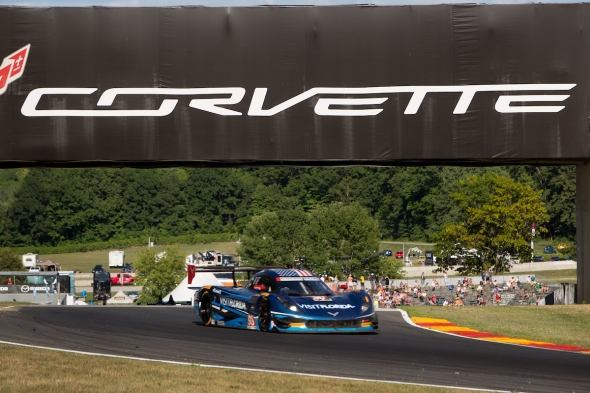 Though not the result the team wanted, the silver lining was that Goossens and Dalziel left Road America having tasted some of the famous culinary options around the circuit. Watch the video here: https://youtu.be/tK34LW0PNYE
The IMSA WeatherTech SportsCar Championship next travels to Circuit of the Americas in Austin, Texas for the Lone Star Le Mans on September 15-17.
DRIVER QUOTE:
Marc Goossens: "We just didn't have anything for them. Usually we're pretty good on the long run, but this time we weren't. We seemed to lose the rear more and more the longer the stint was going on. It looked like Ryan (Dalziel) had a similar issue there. It was all down to traction and not being able to keep your foot down. From yesterday to today the car was very different. Early in the weekend we did some big changes to the car and we hardly felt anything different. Now, when we didn't expect it to be different, it's completely different. This to me was one of the weekends we struggled the most, and we come away with a sixth place finish. We were hoping for way more than that. I'm looking forward to a good test coming up and hopefully we can come up with a good plan there and learn something."
Visit Florida.com Racing 2016 IMSA WeatherTech SportsCar Championship Drivers:
 
Ryan Dalziel
 Birth Date: 12th April 1982
 Birthplace: Glasgow, Scotland UK
 Residence: Windermere, Florida USA
 Website: www.ryandalziel.com
 Twitter: @ryan_dalziel
 
Marc Goossens
 Birth Date: 30 November 1969
 Birthplace: Geel, Belgium
 Residence: Westerlo, Belgium
 Website: www.marcgoossens.com
 Twitter: @marcthegoose

Ryan Hunter-Reay
Birth Date: 17 December 1980
Birthplace: Dallas, Texas
Residence: Fort Lauderdale, Florida
Website: www.ryanracing.com
Twitter: @RyanHunterReay