2016 News
ESM Brings Tequila Delivery to Autodromo Hermanos Rodriguez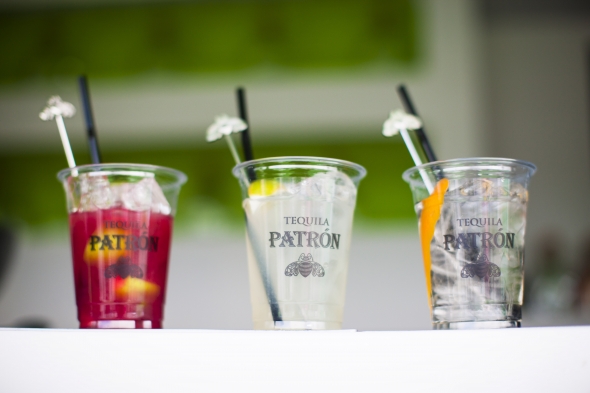 After a brief summer break, the FIA World Endurance Championship resumes this weekend in Mexico City for the fifth round of the eight round championship, the inaugural 6 Hours of Mexico. As the series begins its North American stretch of the season, the event marks a special one for LMP2 team Tequila Patrón ESM, as every bottle of Tequila Patrón is proudly produced in Jalisco, Mexico. The Patrón Spirits Company will have strong representation at the event, bringing over 600 employees to the race track to support the two car effort.
Located in the southeast area of the city, the 2.674 mile track has a rich history, hosting Formula 1, Championship Auto Racing Teams (CART), NASCAR XFINITY Series, as well as the GRAND-AM Road Racing Series. This weekend will be the first time the World Endurance Championship has competed at the 17-turn track, leaving the entire field of competitors with much to learn in the opening sessions.
Tequila Patrón ESM has run a consistent season, finishing on the podium at Silverstone, Spa- Francorchamps, and Nürburgring. With a third of the season complete, the team made the switch in tire manufacturers from Dunlop to Michelins for the 6 Hours of Nürburgring. Despite the challenge of entering the race weekend with virtually no testing, the engineers and drivers worked to get up to speed quickly, to pull together for an impressive third place finish. The 6 Hours of Mexico will mark the second event with the No. 30 and 31 Ligiers running Michelins, and the team expects to continue to improve from the previous event.
The 6 Hours of Mexico will air live on September 4 from 5:30PM to 10:00PM Eastern on FOX Sports 2 and will also stream live via FIAWEC.com. For more information visit esmracing.com.
Driver Quotes

 Scott Sharp // No. 30 Ligier JS P2 Nissan
From a results perspective, we are all thrilled with the job Tequila Patrón ESM has done this year! To win two of the biggest endurance races in the world– Daytona and Sebring– and have three podium finishes in four WEC races, it has been fantastic!  The team have done a terrific job and we can't thank them enough for working so hard.  Since none of us have tested at Mexico before, it will be very hard to gauge how well suited the track is to our car. That being said, it looks like there are many slow speed corners, and I feel the advantage to the Ligier chassis is the downforce in higher speed sections. Dunlop changed their tires for 2016, and as hard as we worked, they didn't mate well to the Ligier so the move to Michelin was a good one for us, even mid-season.  The Michelin's took a completely different setup.  Since we didn't have the chance to test prior to the switch for Nürburgring, we had to learn on the fly. I felt the team responded very well and made many large changes throughout the weekend.  We had the third fastest lap time in qualifying and finished on the podium so for a first outing. It was quite good and there is more to come!!  Undoubtedly the Mexico race will be huge for Tequila Patrón!  Many guests, VIP's and employees from their factory will attend.  It is a huge race tor Tequila Patrón ESM to shine and score a couple of strong finishes, and build even more excitement from all of our guests and supporters!  Great to be back in North America!

Ed Brown // No. 30 Ligier JS P2 Nissan
Winning Daytona and Sebring was a dream come true, and the 31 car has had a nice season in the WEC, so we will keep digging towards the championship. We just need to keep pushing and a win will come. The Mexico race should be interesting, as none of the competitors have been there, so it's fair for everyone. It will take all the teams some time to figure out the altitude and temperature, so we'll see. It's awesome that we're racing in Mexico! I will have 600 employees there watching, which is so cool! No pressure.

Johannes van Overbeek // No. 30 Ligier JS P2 Nissan
We've done quite well this year in the IMSA races but have had a more challenging time in the WEC races. Mexico is a new track for the WEC, as well as being the home race for Tequila Patrón. Hopefully, both things will give us a bit of a boost and an advantage in Mexico. It's my hope that Ed, Scott, and I will settle on the set up quickly which will help us expedite the learning process as we get up to speed on this new track. I'm looking forward to getting started!

Ryan Dalziel // No. 31 Ligier JS P2 Nissan
I think in a whole, we have been a little disappointed with our WEC season to date. Obviously Tequila Patrón ESM started the season off with two major wins in America, and we have not managed to live up to that form. We are doing our best to have a big push for the final races. As of now, we need speed. I think the team has done a fantastic job with clever strategy and fast pit stops, but we just don't seem to have the speed we need on the race track to battle for the win. We learned a lot about the Michelins in a very short time, both from the drivers and the engineers. It is very different to what we've been running on. I know the Patrón ESM engineers will have been working hard since Germany along with the Michelin engineers to find us more speed. For this event, our strength will come from it being the home race for Patrón Tequila and putting on a good show for our sponsor.

Pipo Derani // No. 31 Ligier JS P2 Nissan
2016 has been a very good year with big improvements from 2015 for the whole ESM Tequila Patrón team. We have been working extremely hard and it's paying off with good results and podium finishes in all rounds apart from Le Mans. We continue to work hard to try to bring a victory for the team but as we all know the LMP2 field is extremely competitive this year. In order to make it happen, everything needs to be aligned and put together without any mistakes. Changing tire manufacturers during the middle of the season is never easy, but with a good understanding from the new Michelins, which we started using from Nürburgring, we believe we will be more competitive for the upcoming rounds and hopefully with a higher chance of victory for the other half of the season. For Patrón to have a strong finish in Mexico in front of the whole family would be amazing. I think it will give us some extra motivation to push even harder to bring a victory in home soil for the team! Fingers crossed for us!

Chris Cumming // No. 31 Ligier JS P2 Nissan
The Mexico track is new for all the teams, so success here is going to be about learning quickly and adapting to the changing track conditions through the weekend. I couldn't have more confidence in our team and their level of preparation, so our second race on Michelins should be even better than the first.