2017 News
NISMO ESM SET SIGHTS ON LONG BEACH AFTER TOUGH BATTLE AT SEBRING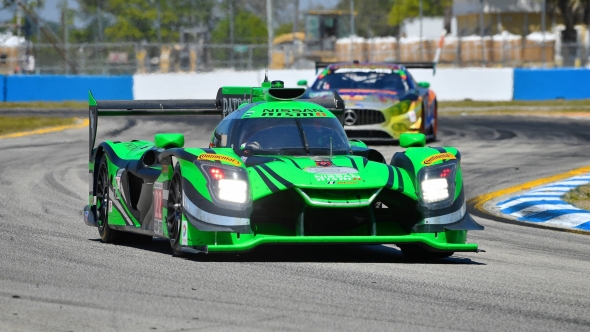 By Nissan Nismo
SEBRING, Florida, USA: The bumps of Sebring International Raceway are renowned for taking their toll on machinery at the 12 Hours of Sebring and sadly for the Nissan-powered ESM squad, that was what transpired last weekend.
The team managed to get both cars home to the finish at the Rolex 24 at Daytona but struck issues at Sebring which eliminated both cars half way through the day.
"They call Sebring the toughest endurance race in the world and today it proved it to us," said ESM's Ryan Dalziel.
"We went 24 hours at Daytona without any issues with our Nissan DPi's but we got battered and bruised today. It was a combination of other cars touching us and it was like the old saying of once you start pulling the thread on your sleeve it all starts to unravel.
"It is unfortunate because we had good speed and we've been in the top five all weekend. We made it through to half way. We had some issues from the start but the No.22 ran strong from the green.
"People come here and they test because they want to find out what is going to break for endurance races. Even for Le Mans the biggest teams come here first to prepare.
"We have Long Beach up next and we'll get it all figured out and we'll be there fighting for the win."
After the "36 hours of Florida" at Daytona and Sebring, the IMSA WeatherTech SportsCar Championship heads to Long Beach for the shortest race of the year - only 100 minutes on April 8.